--------------------------------------------------------------------------------------------
The House of Doom DEMO
WARNING: Children under 9 years old recommends not to
play this game.
Created by: Visual Vincent and ChocolateTerrain
Programming: Visual Vincent
All music on this game was created and Copyrighted by My DOOM site
Story:
You wake up in a bed... You don't remember anything of how you got
there... Suddenly, you hear a stange voice...
You feel a bit scared but you start to try to get out from this crazy place...
System requierments:
Windows XP, Windows 7, Windows 8
(Not yet tested on Winows Vista but you can try on your own...
Please contact me via my Chat if it works with any of those operating systems...)
Language: English
You need atleast 300 MB free disk space
Lowest supported resolution: 1360 x 768


(1.5.2)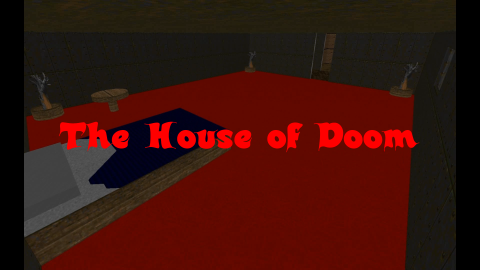 © My DOOM site 2012-2015
--------------------------------------------------------------------------------------------