How to connect to your friend's Hamachi Zandronum Server.
- Step 1: Download Hamachi -
Download Hamachi here:
https://secure.logmein.com/products/hamachi/download.aspx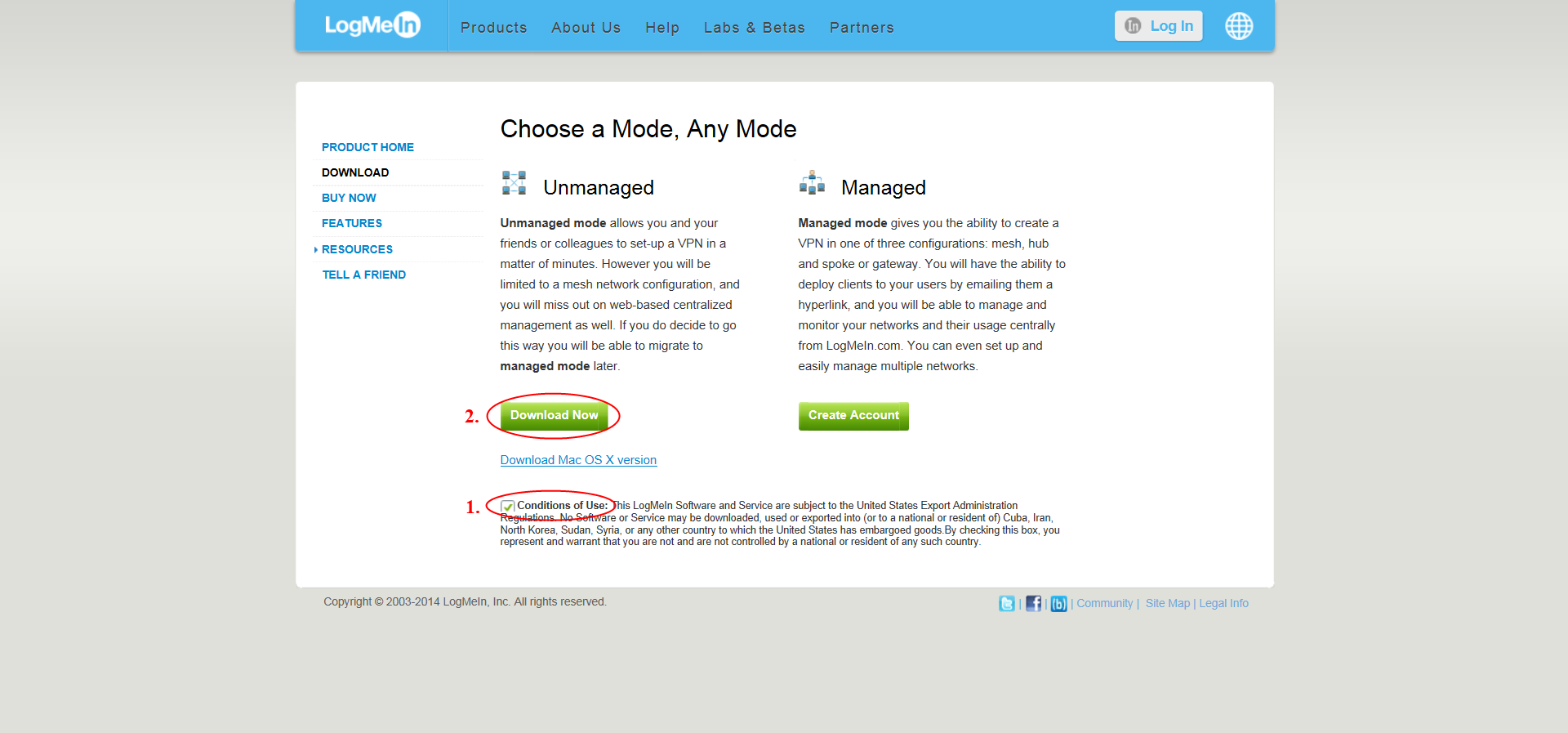 Check the box called 'Conditions of Use', and then press 'Download Now'.
Now press 'Run' when the download pops up. When the installer opens, choose your preferred language and press
'Next' twice, and then press 'Install'.
- Step 2: Configure Hamachi and join a network -
When Hamachi is installed it should open automatically.
It looks like this: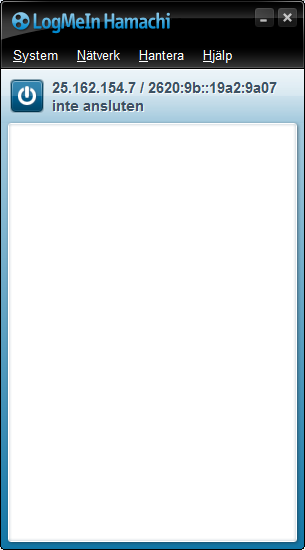 Now press the big start button in the upper left corner.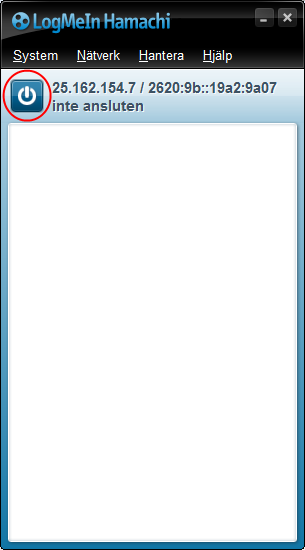 You will be prompted a box to fill in a name. Just fill in the name you want your computer
to be called on Hamachi and press ok.
After that Hamachi will start connecting to it's servers and stuff.
When it's done it will look something like this:
(I've already got Hamachi installed so you will not see these networks that are shown in the
picture).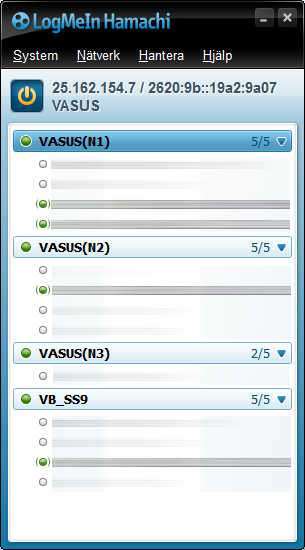 Now, press the 'Networks' tab and 'Join existing network'.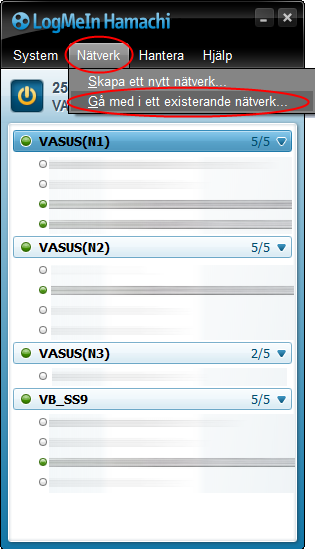 You will be prompted a box where you fill in your friend's Hamachi network name and password.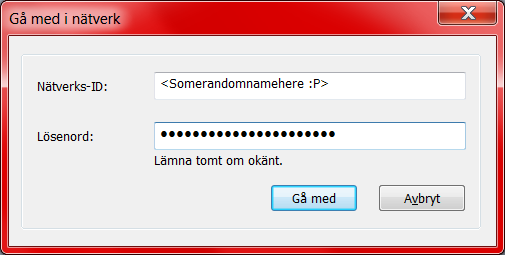 When you're done press 'Join'.
You will now find your friend's network in your networklist.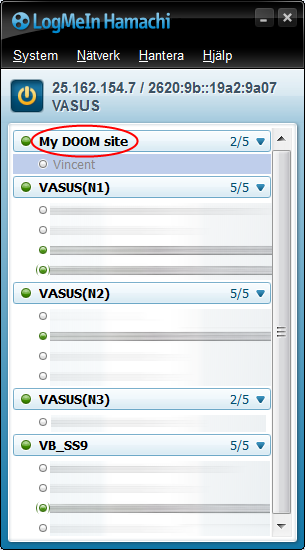 Right click on your friend's ID and press 'Copy IPv4 address'.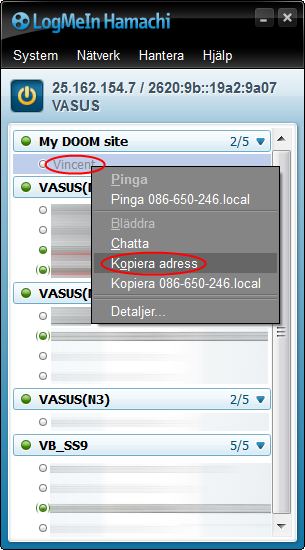 - Step 3: Doomseeker -
Now open up Doomseeker and go to the 'Options' menu and press 'Configure'.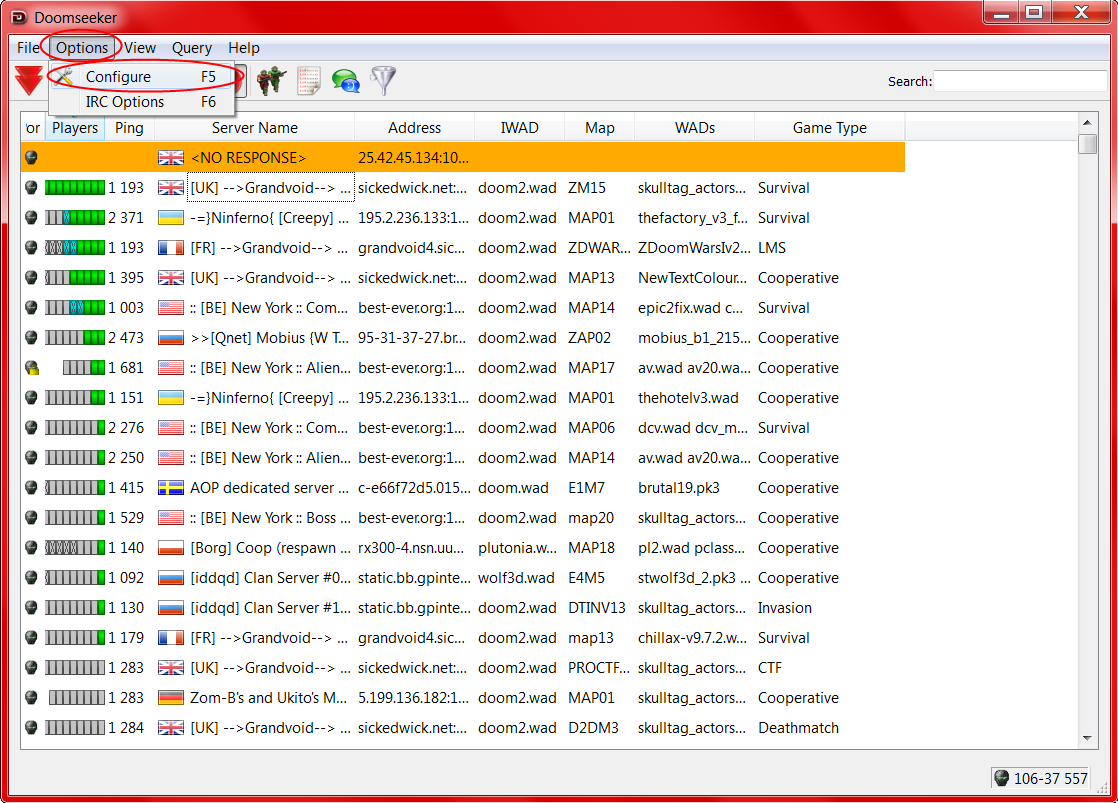 A window will popup. Go to the 'Custom Servers' section, and press 'Add'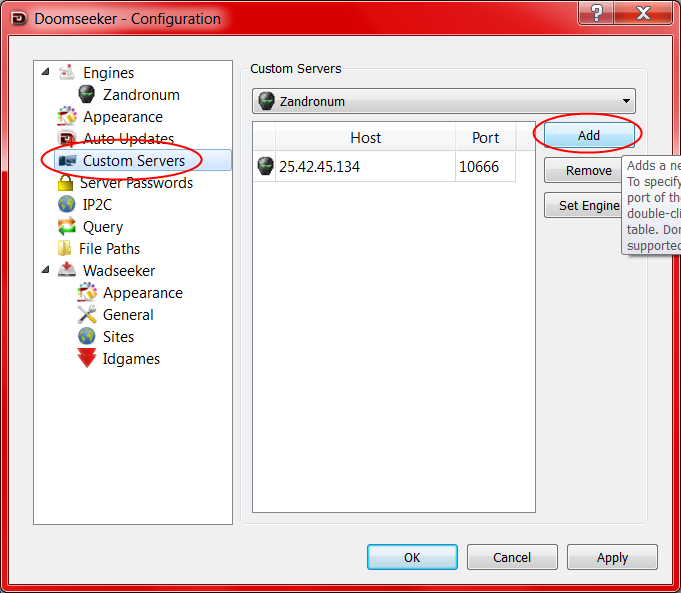 Now you will see a new 'server' in the list. Double-click in the middle blank space and paste your friend's IP address.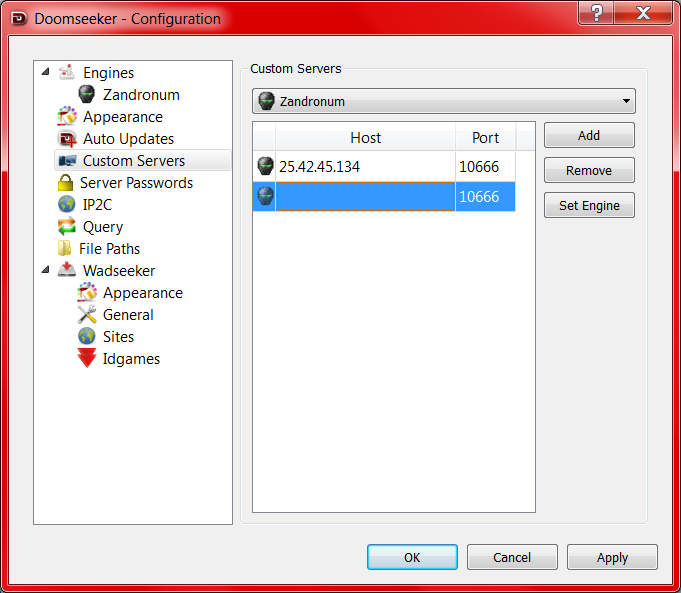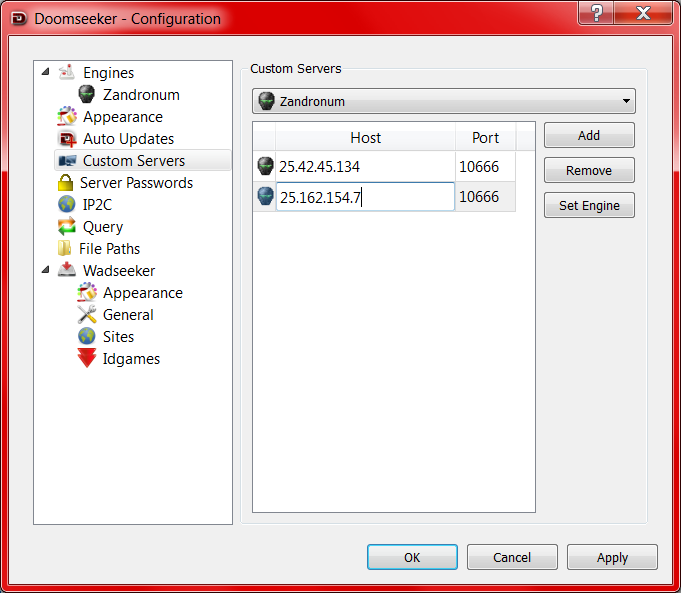 Now press 'OK' and refresh the server list. Your friend's server should now be listed in the server list.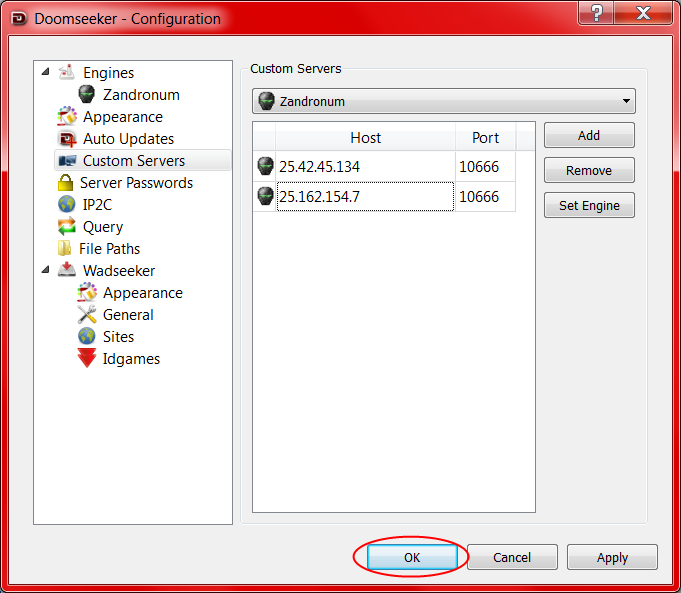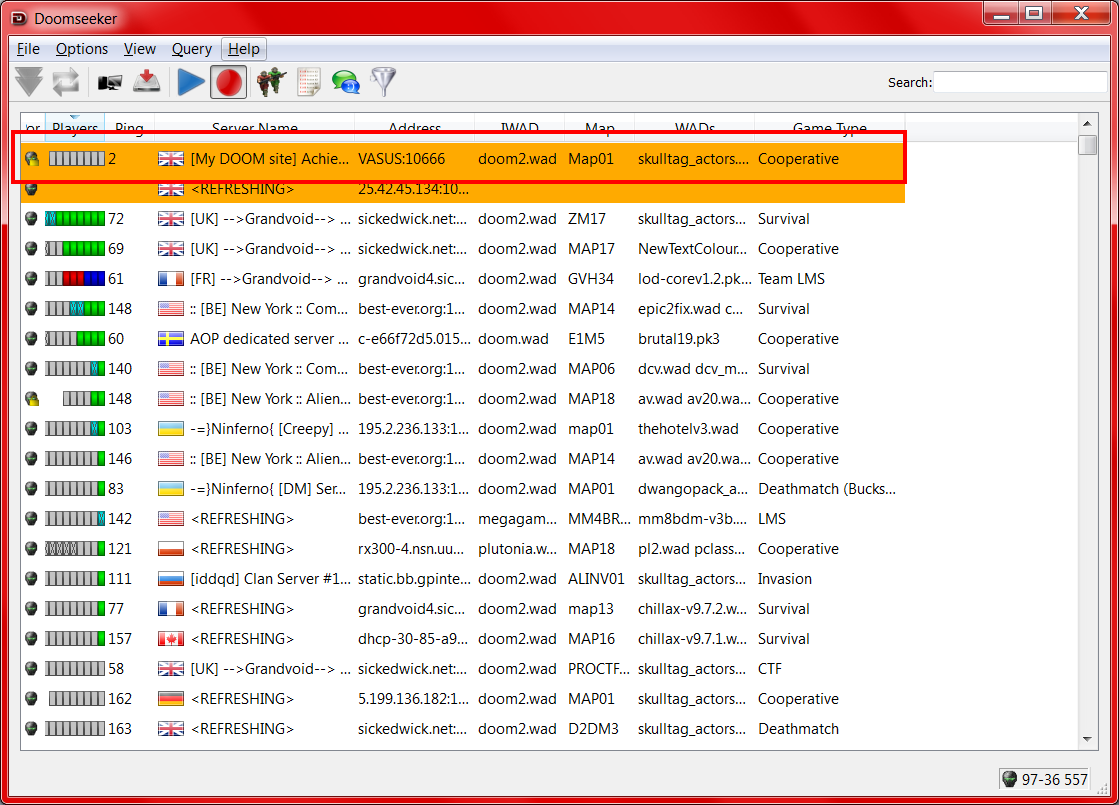 Now you're ready to join it!
If you have any trouble contact us on our chat:
http://www.mydoomsite.com/chat/Chat.html
Or by email:
//Visual Vincent